We Love to SUP, but even the best athletes need a break. So while SUPing Wonderland for several days in a row, here are some Other Activities that will make taking those breaks a pleasure!
There are many activities for you to pursue and enjoy here in Costa Rica.
We have come up with a list of "other activities" from which we include 1optional activity for free with your Costa Rica SUP Adventures package of 4 nights or more.
The transportation to these activities is included in your package.
List of Activities to choose from: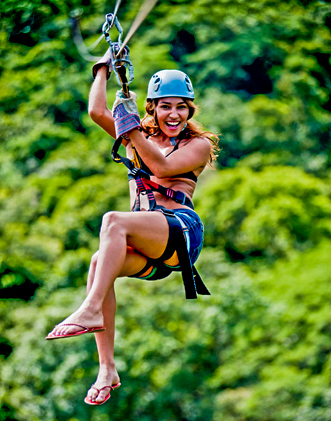 - Canopy Zip Line Tours - We have 9 cables suspended up to 120 meters high and up to 600 meters long. As you zip from mountain top to mountain top , you pass through a dry forest of big , beautiful, old trees. Enjoy the view of the lowlands down below. See a variety of birds, red macaws, falcons, families of howler monkeys, white nose Coatis, iguanas, and other wildlife. All designed to give you an exhilarating experience while safely soaring through the forest.
- Horseback Riding - Our horses are well-groomed, even-tempered and sure-footed with a comfortable gait, they are strong, gentle natured, well cared for, and eager to show their playful side. This 2 hour ride through the farm includes the Rio Cañas River which is perfect for nature lovers. The River is surrounded by a variety of beautiful birds like herons and egrets. Keep your eyes open for other wildlife like Howler monkey, water buffalos and iguanas. Ride up to our horses and cattle out in the pastures. Enjoy the luxuriant vegetation all around you. Perfect for all ages!!!
- Mountain Biking - Incredible mountain trails, with panoramic views and outstanding nature.
- ATV Quad. Tours - Enjoy our semi-automatic Honda 250 ATV's. Experience a fun-filled ride through pastures and rivers, up hills with breath-taking views of the valley and enjoy the natural beauty and wildlife!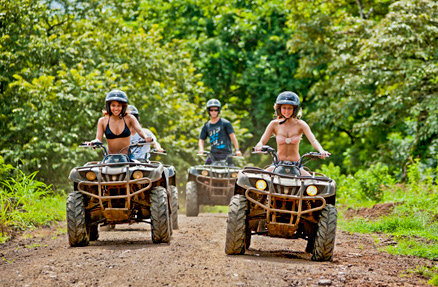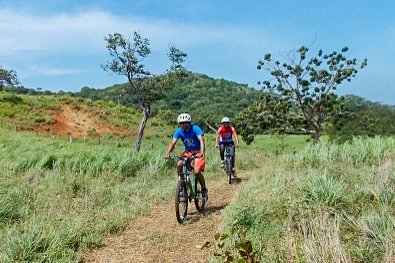 Beauty Spa

Pamper Yourself. You deserve it!!!
We have partnered with Coco Beauty Spa to provide you with the body work that completes a true vacation. If you are one of our guests you will enjoy 10% off any of their services and treatments. You let us book them for you and as our guest you get 10% off. Because you have chosen us for your SUP Adventures, we want you to save money in any nice sports related services and activities we can help you with.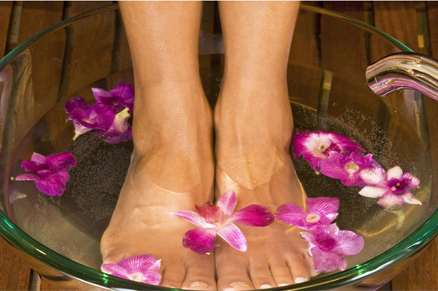 Come pamper, rejuvenate and renergize yourself...
No one else but you can take these decisions, and once you do, we will support and facilitate the process for you! We will help you rebalance and heal yourself.
We absolutely love life and love Costa Rica. We want to provide you with a great natural adventure and holistic cultural experience in addition to world class Stand Up Paddling in its different forms.